Our Keratin, Nanoplastia and Hair Botox contain the highest quality ingtredients available in the North american, South american and Australian market which have undergone rigorous testing by internationally recognised analysts to guarantee it is animal cruelty free, aldehydes and formaldehydes free. We aim to provide you with premium quality treatments to allow you to get the very best from your hair.
Organic Keratin Salon located on Bd. St-Raymond in Gatineau, 10 minutes from dowtown Ottawa. We are one of the only places in Canada that specialize exclusively in capillar treatment services. We are proud of our high quality products and application techniques, this is why we offer 100% satisfaction guarantees.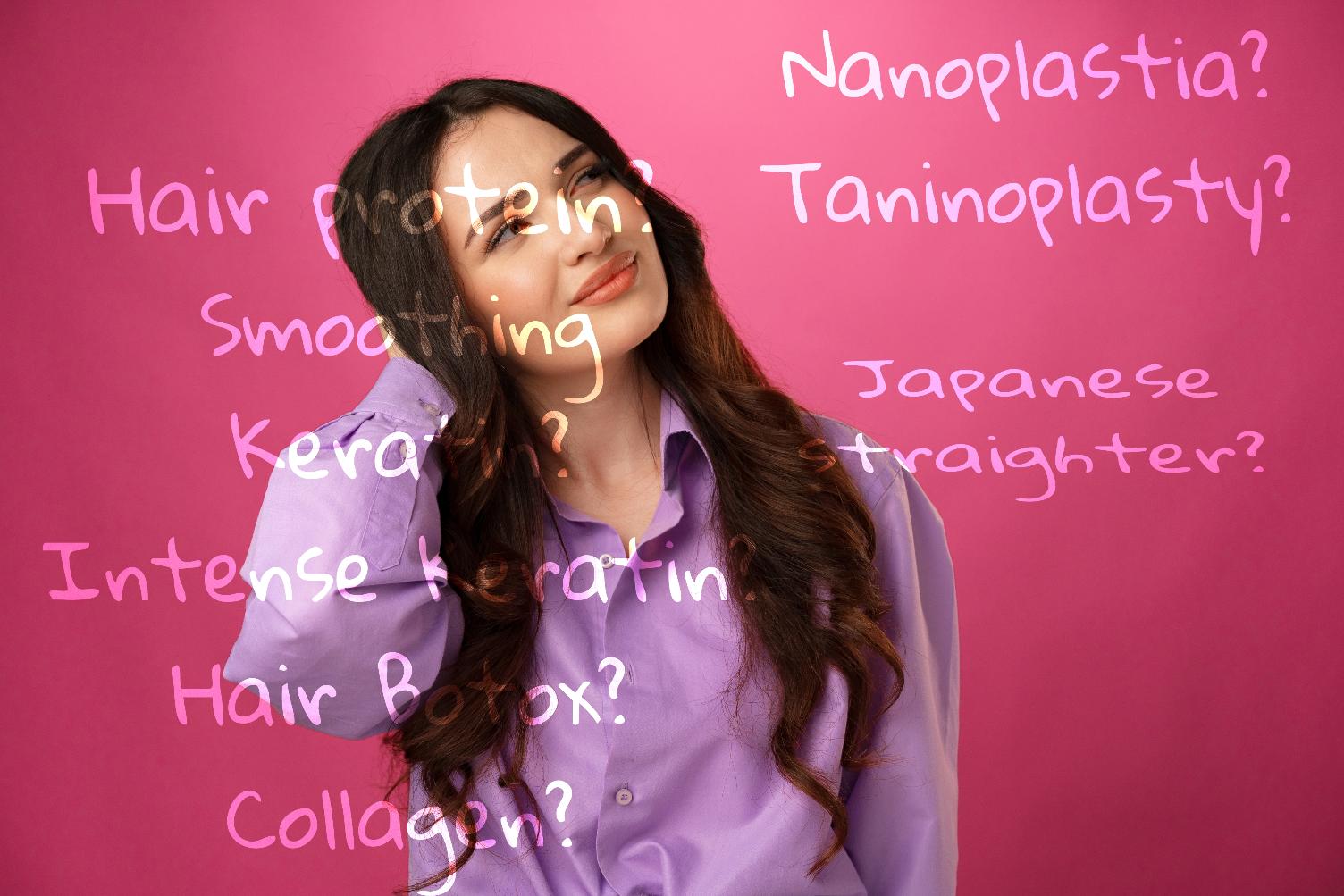 Not sure which treatment to choose?: Soft Smoothing or intense Brazilian Keratin, Taninoplasty (tanino) Nanoplastia, Capillary Botox or

Japanese straightening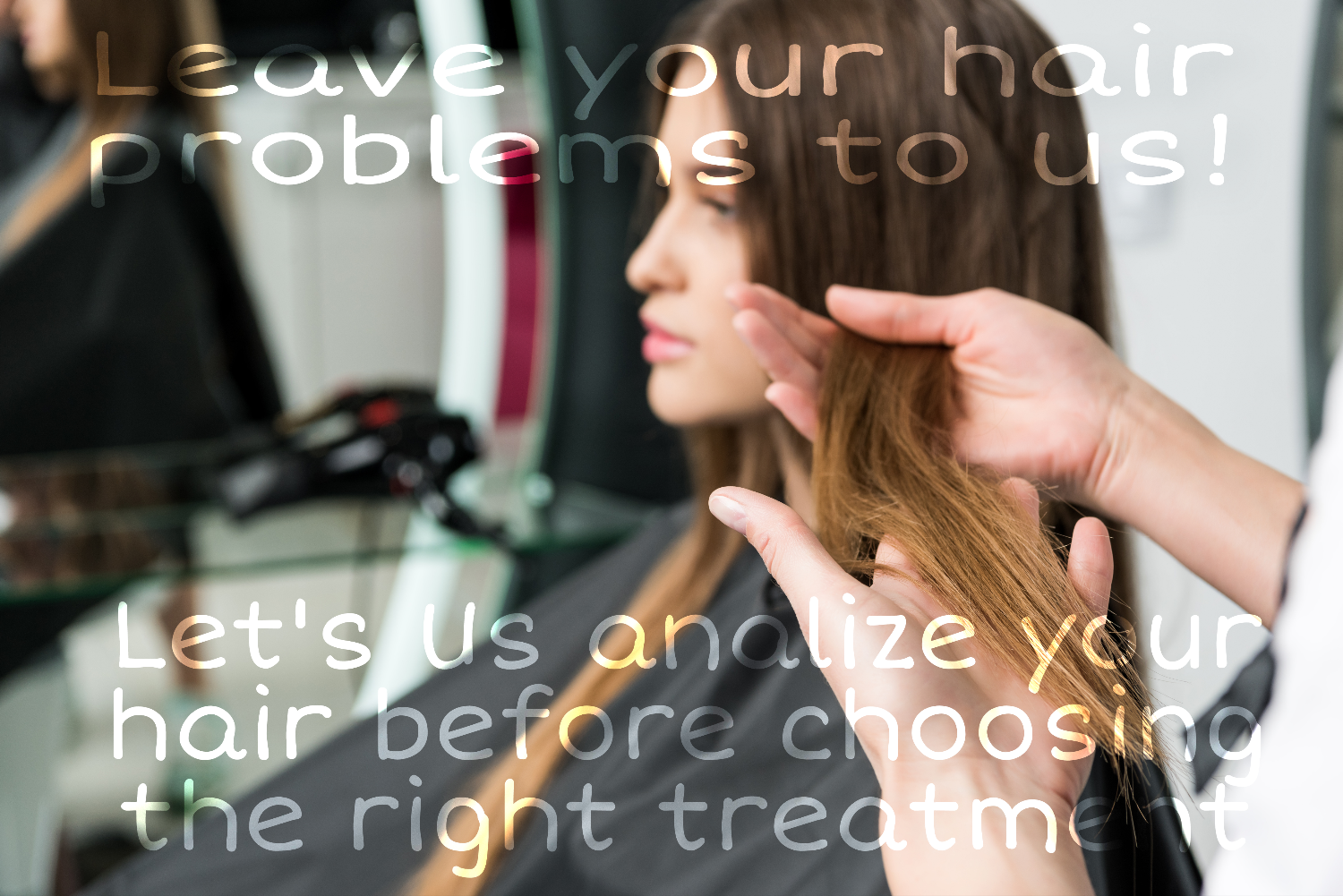 We will recommend the treatment based on your hair type and on the result you want to achieve, whether it is to remove your frizz, straighten your hair, add more shine, make your hair healthier, keep your curls, to remove your curls or keep some waves At our Salon we have what you are looking for, including 2 professional certified stylists on capillar treatments with over 10 years of experience.
Keratin Treatment
Brazilian Blowout Professional smoothing treatments are the most innovative and effective in the world. Through the use of innovative and breakthrough bonding technologies, these treatments improve the health and condition of the hair by creating a protective layer around the hair shaft to eliminate frizz and smooth the cuticle. The hair becomes, silky, and soft with an extreme glossy shine, reduces drying time by 50% and straightens your hair 90 to 100%.

This treatment is great for all hair types and the result will last up to 6 months.
Hair Botox
Hair Botox treatment REPAIRS damaged hair by sealing cracks in the capillary cortex. The intense deep hydration promotes hair regrowth and re-establishes hair weight and thickness lost due to coloring, bleaching, or frequent styling. The treatment keeps the natural curls/waves and has a 10 to 30% straightening effect This is not a straightening treatment. the result Lasts up to 3 months
Nanoplastia/Tanino
The Nanoplastia is a Smoothing treatment with a unique formula of amino acids, tanino acids and collagen. This tretment is great for Natural hair color and healthy hair, it is not recommended for damaged blond hair. The straightening effect is about 60 to 70%. the result will last up to 6 months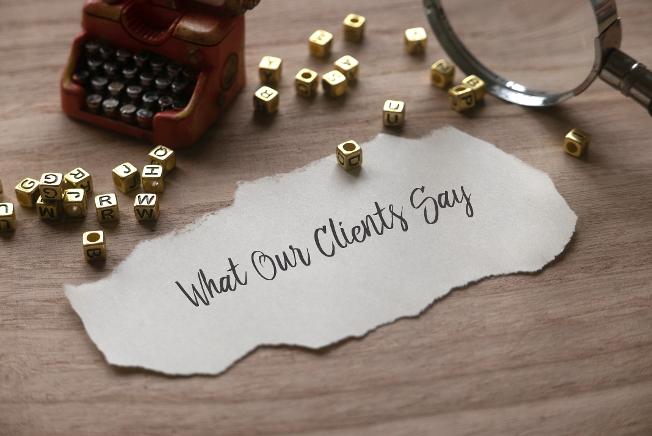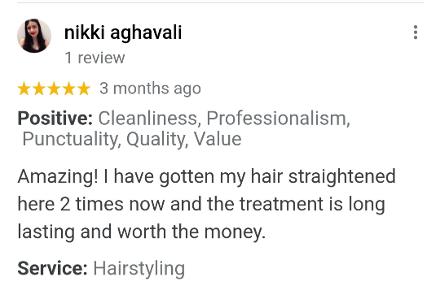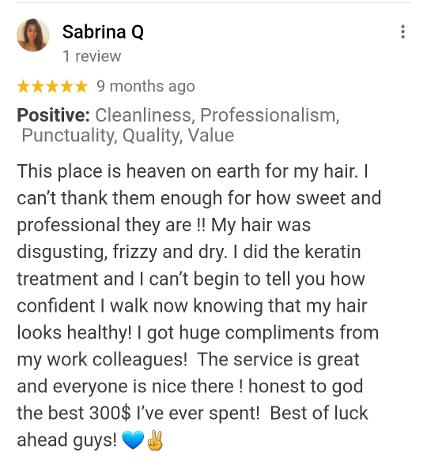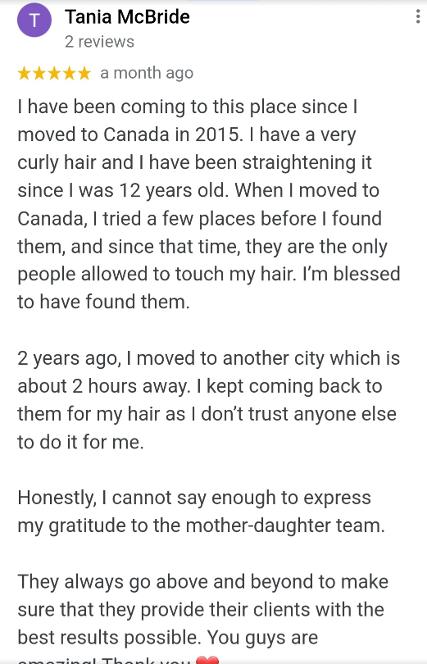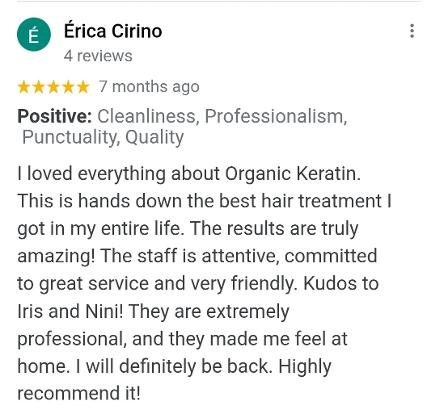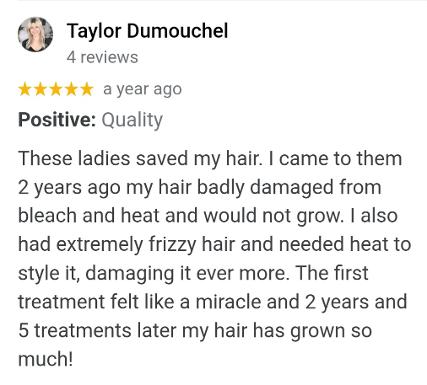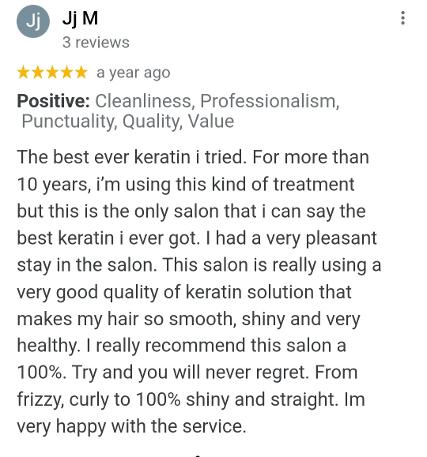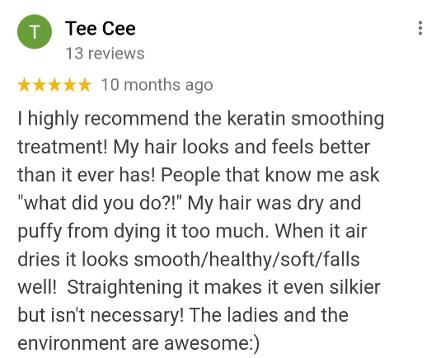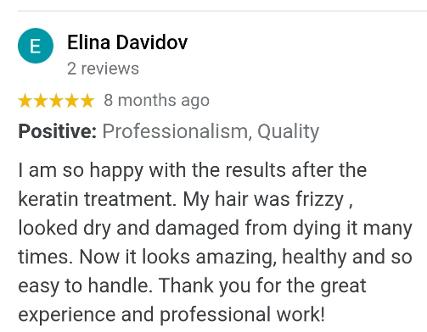 © Copyright Organic Keratin